Care Partner Shares How Cultural Disconnect Makes Dementia Care Harder for AAPI Community 
A recent article in Northwest Asian Weekly highlights how a disconnection between care infrastructure and culture can make dementia care more difficult for the Asian American and Pacific Islander (AAPI) community.  
In the article, dementia care partner Trang Tu shares how recommended care practices did not align with some Vietnamese cultural values. One major aspect of cultural disconnect lies with the recommended practice of encouraging independence in people with a diagnosis for as long as possible, Tu notes.  
"You are supposed to let them retain as much independence as possible," Tu says. "But in our culture, we are supposed to take care of our parents and do things for them even when they are healthy." 
As there aren't many care resources tailored to AAPI cultures, Tu had to improvise a solution on her own: "I took the middle road. I stayed with her, and we did it together, but I let her take the lead," she shares.  
To further complicate matters, there is a larger disconnect between the training received by many care professionals and AAPI cultures, which has makes finding support difficult.  
In her own experience, Tu found that most care professionals didn't know how to speak Vietnamese and didn't understand her culture. Tu also found that her state's required training for care professionals didn't require training about dementia to begin with, further complicating finding care and requiring her to take matters into her own hands.  
Tu finds hope and draws strength from her personal growth from the day-to-day experience of being a care partner.  
"In Asian culture, we do have this concept of debt, and it is important, but I don't feel it's so black and white that I'm literally paying her back," Tu adds. "It's like a more general gratitude that she's my mom, she raised me. I want to do this for her, even considering how hard it has been." 
Finding support for yourself or a loved one with FTD can be difficult. AFTD has resources to help you find support groups, care centers, and more. AFTD also has links to other online resources such as support organizations.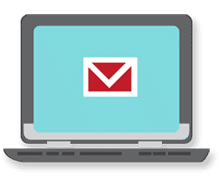 Sign up now and stay on top of the latest with our newsletter, event alerts, and more…