"60 Minutes" Airs Story on FTD
On Sunday, May 5, CBS's 60 Minutes devoted one of its segments to FTD.
Bill Whitaker's story, "The Cruelest Disease You've Never Heard Of…", can be viewed with a subscription to CBS All Access by clicking here.
AFTD worked with the show's producers to provide background information on FTD. Several members of our community share their stories. The story is a moving depiction of the realities of FTD, and an important way to help spread awareness of this disease.
"Given the devastating toll it takes on its victims and their families, [FTD] ought to be much better known than it is," Whitaker said in the report.
An additional "60 Minutes Overtime" segment features behind-the-scenes information about how Whitaker and producer Rome Hartman reported and put together the story.
On Monday, May 6, Dr. Ted Huey of AFTD's Medical Advisory Council provided a national television audience with additional information about FTD in an interview on CBS This Morning.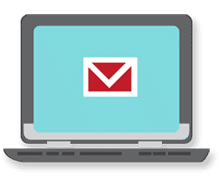 Sign up now and stay on top of the latest with our newsletter, event alerts, and more…