AFTD Joins Diagnostics Accelerator Initiative
In January, AFTD announced it will leverage support from our generous donors to invest $2.5 million in the Diagnostics Accelerator program, an initiative of the Alzheimer's Drug Discovery Foundation (ADDF).
AFTD's investment will be matched by an additional $2.5MM from the Diagnostics Accelerator initiative, which received initial funding from Bill Gates, ADDF co-founder Leonard A. Lauder and other philanthropists. The result will be $5 million dedicated to the development of FTD biomarkers.
In addition to Gates, supporters of the Diagnostics Accelerator include Amazon CEO Jeff Bezos and MacKenzie Bezos. Overall, the Diagnostics Accelerator program will provide nearly $50 million toward more effectively diagnosing all forms of dementia.
A biomarker – such as blood pressure for cardiovascular disease or bloodsugar level for diabetes – provides measurable evidence of underlying disease. Biomarkers are an essential tool for the early diagnosis and effective treatment of many conditions.
"Today there are no biomarkers for FTD," said ADDF's Founding Executive Director and Chief Scientific Officer Howard Fillit, M.D. "The $5 million in new FTD research will include awards to fund exploration for new biomarkers that can help accurately diagnose and track the progression of FTD. It will also enable us to add an FTD arm to large validation studies funded by the Diagnostics Accelerator."
AFTD has enjoyed a longstanding research partnership with the ADDF, forged through a shared belief that advances in the scientific knowledge base regarding one form of dementia may lead to breakthroughs in other related conditions. AFTD's most recent investment represents an expansion of the scope of AFTD's FTD Biomarkers Initiative, launched in 2016.
"We know today that addressing neurodegenerative disease in any form requires a collaborative effort," said AFTD CEO Susan L-J Dickinson, M.S., CGC. "AFTD has a long history of research collaboration with the ADDF, and we are grateful to be joining forces again, in collaboration with Bill Gates and other generous funders.
"ADDF and AFTD's partnership may expand based on emergent opportunities as we continue to pursue our organizational missions," she added.
In a blog post published on April 2, Gates announced a request for proposals for the development of a digital biomarker for Alzheimer's and related dementias. Digital biomarkers, according to the ADDF website, are "objective, quantifiable physiological and behavioral data that are collected, measured and analyzed by means of digital devices such as portables, wearables, or ambient sensors."
Interested researchers are asked to submit letters of intent by June 7, with invited full proposals due on August 16. Click here for more information.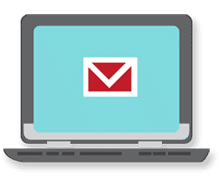 Sign up now and stay on top of the latest with our newsletter, event alerts, and more…