FTD More Common in Europe than Previously Thought, Study Says
FTD disorders are more common in Europe than previously thought, according to a recent study published in JAMA Neurology.
As the research community pioneers better screening methods and continues the search for biomarkers for FTD, diagnosis should become easier and less time-consuming. However, as the study's authors point out, this may also increase the estimated incidence rate of FTD (the estimated rate at which FTD is believed to occur).
With not many studies on FTD incidence available, the researchers set out to conduct the Frontotemporal Dementia Incidence European Research Study (FRONTIERS), which sought to determine how common FTD was among the European population. FRONTIERS also attempted to establish how often FTD occurred based on gender, and the rates of incidence for individual FTD disorders.
FRONTIERS researchers collected data from 13 FTD registries in the UK, the Netherlands, Finland, Sweden, Spain, Bulgaria, Serbia, Germany, and Italy. Researchers directly diagnosed participants using standard criteria for the different disorders on the FTD spectrum.
According to FRONTIERS, the incidence rate of FTD in Europe was 2.36 cases per 100,000 person-years (person-time being a measure of the time contributed by all participants to a study). Based on this figure, the researchers estimated 12,057 new FTD cases per year in the European Union.
The study also found that FTD was more likely to occur in men, with 2.84 cases per 100,000 person-years compared to 1.91 for women. FTD incidence also increased with age, reaching a peak at 71 years of age with 13.09 cases per 100,000 person-years. The youngest age at diagnosis was 21, while the oldest was 87.
The most common type of FTD found by the study was behavioral variant frontotemporal degeneration (bvFTD). The different variants of primary progressive aphasia (PPA) made up the second most common group, while FTD disorders that primarily affect movement, including progressive supranuclear palsy and corticobasal degeneration, were the third most common group. Amyotrophic lateral sclerosis with FTD was the least common.
Are you interested in contributing to FTD research? People diagnosed with FTD, care partners, and family members can sign up for the FTD Disorders Registry to help spur innovation that will lead to effective treatments and therapies.
Want to read more about FTD research? Check out this article about the use of serum blood samples as an FTD diagnostic tool.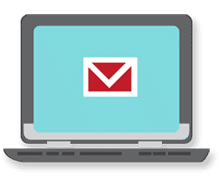 Sign up now and stay on top of the latest with our newsletter, event alerts, and more…