Australian Newspaper Profiles People Living with FTD

The Sydney Morning Herald chronicled the lives of Australians diagnosed with dementia, including several persons living with FTD in an article published April 25.
One of the profile subjects, Natalie Ive, 49, was diagnosed with primary progressive aphasia (PPA) in her early 40s. The former teacher said that living with PPA makes everyday situations more challenging than she's used to. Even trips to the supermarket are more meticulously planned and even includes shopping with headphones in "to block out all the other stuff so it doesn't become overwhelming," she said in the article.
Otherwise, she continued, "there are just too many sensory things going on. I've got my notepad, I've got my pen, music going, so I am just focusing on that."
According to the Morning Herald, 472,000 people in Australia are living with dementia, about six percent of whom are living with young-onset dementia. That includes Chris White, who was diagnosed with behavioral variant (bvFTD) at 67. His wife, Kathryn Moyle, however, said she noticed the changes in him a least a decade before his diagnosis.
"I had been saying for years to a friend, 'I really don't think he is the same, there is something wrong,'" Moyle said in the article. "The diagnosis was really comforting at one level and distressing at another. I was relieved to know that this is what was wrong with him, because he didn't accept [that] I thought his behavior was problematic."
Geoff Fairhall was diagnosed with FTD at age 66, after 10 years of receiving incorrect diagnoses. One doctor told him that he was "too young" and "not the type" to get dementia.
"It was terrible in those days; doctors didn't have a good understanding," his wife, Anne Fairhall, told the Morning Herald.
Read the full Sydney Morning Herald article here.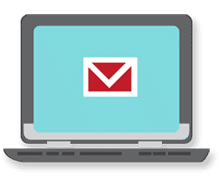 Sign up now and stay on top of the latest with our newsletter, event alerts, and more…