FTD Featured on "Sacramento and Company" October 13th

FTD will be the topic of a segment on Channel 10/ABC local morning show "Sacramento and Company" from 9:00-10:00 AM on Tuesday, October 13, 2009 thanks to the efforts of Beth Walter, President of the Walter Charitable Fund and AFTD Board Vice Chair, and her sister-in-law Terry Walter. The show will bring awareness to the frontotemporal dementias and introduce the recently published "FTD- Food that Delights" cookbook.  The women will be interviewed and Terry will conduct a cooking segment. Live web streaming through http://www.sacandco.net/ will make the show widely available.
The Walter Family has had more than its share of challenges with FTD-Picks disease, losing three brothers, including Beth's and Terry's husbands, their mother and an aunt to the disease. Now, the family left behind is determined to continue to fight for answers, and hopefully a cure, to this terrible affliction. "FTD-Food that Delights" is one initiatives of the Walter Charitable Fund to raise money for the Association for Frontotemporal Dementias and FTD research. See FTD-Food that Delights for more information and to order your copy.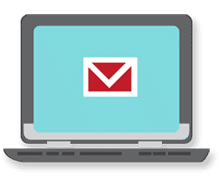 Sign up now and stay on top of the latest with our newsletter, event alerts, and more…