FTD-Foods that Delight Cookbook

  Raise money for FTD research by supporting the recent publication of a very special cookbook, FTD – Foods that Delight. "Our purpose is not to just raise funds for much needed research, but to bring an awareness to FTD," said Terry Walter, who spearheaded the project for the Walter Charitable Fund.
The book includes favorite recipes solicited from local chefs, FTD families and friends and features personal accounts of several families who have confronted these devastating disorders. It is available through the Walter Charitable Fund for $20.00 with shipping included. All proceeds will support AFTD's research initiatives.  Use this form to order the cookbook.  For more information about the Walter Charitable Fund and to order online visit their website www.aftdgolf.com.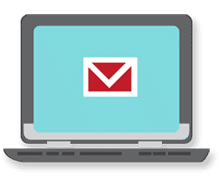 Sign up now and stay on top of the latest with our newsletter, event alerts, and more…