RealWomen on Health! to Discuss FTD October 15th

On October 15 at 7:30 PM EDT, a leading women's on-line radio show, RealWomen on Health! will be hosting a 1-hour conversation about FTD.  Dr. Bradley Boeve, Mayo Clinic Rochester and Chair of AFTD's Medical Advisory Council and Sharon S. Denny, AFTD Program Director will join Susan Grant, Cindy Dilks , Sheila Bourgeault and host Kelly Connors to discuss medical aspects of the frontotemporal dementias and the impact on caregivers and families.   
 To read more about this event and learn how to particpate see the full press release.   The show will remain archived at the RealWomen on Health website after the broadcast.   AFTD is very grateful to Jenny Hinsman, AFTD Regional Coordinator for the Middle Atlantic States, and Cheryl Ann Borne, for all their efforts to making this opportunity possible.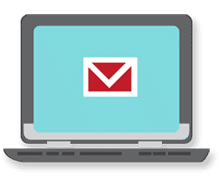 Sign up now and stay on top of the latest with our newsletter, event alerts, and more…