Employee Burnout and the Value of a Staff/Caregiver Partnership
Partners in FTD Care, Summer 2020
Download the full issue (pdf)
For health care professionals providing FTD care during this time, it is important to recognize the difficulties COVID-19 poses for persons diagnosed and their families. Practicing open and honest communication is crucial, as fostering a sense of trust will help to ensure all parties feel informed, supported, and heard, and can lead to conversations that improve care for the person diagnosed.
More so, health care workers and the families they serve may have to be more creative and/or flexible in the way the provide support to one another during this time. To help improve care for the person diagnosed, it may be beneficial for loved ones to ask health care professionals what they can do to support facility and care staff during this time. In choosing to work as a team, medical professionals and family members can ensure the highest quality of care possible, which will help both overwhelmed facility staff and loved ones who may be experiencing increased stress under the current circumstances.
To combat feelings of physical and emotional fatigue, it is important that health care workers acknowledge burnout and its effects on both self- and patient care. While resources are available to help medical professionals address this widespread stress, including free therapy sessions, healthcare workers should be encouraged to check in with themselves daily and find ways to de-stress when possible.
See also: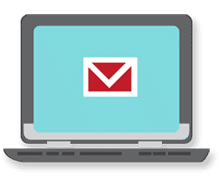 Sign up now and stay on top of the latest with our newsletter, event alerts, and more…