From a Caregiver's Perspective: The Delicate Balance
Partners in FTD Care, Summer 2020
Download the full issue (pdf)
By Rachael Martinez
During the last few months, the world has largely stopped. Stores, churches, courtrooms, beaches, businesses and more all shut down to "flatten the curve" of the novel coronavirus. Both individuals and families sheltered in place, being told it was safer at home—but what about the people for whom it wasn't? Members of the geriatric population—one of the groups most susceptible to COVID-19—who fill the rooms of nursing homes and assisted living facilities are living through the pandemic amongst each other, but apart from their loved ones. My dad, who will soon turn 64, is one of those people. He has lived in his long-term care facility for over two years and is now on hospice and completely dependent on their support due to FTD. His facility went under "lockdown" the week before statewide orders were issued, leaving me an unfilled opportunity to say good-bye.
Having my dad under the care of professionals, medical staff, and weekly visits from hospice relieves a portion of the anxiety and guilt I feel surrounding our distressing circumstances. I know he is still receiving excellent care, I know he is safe, and as of now, showing no signs or symptoms of COVID-19, but I do not know when I will get to lay eyes on him again. I have no idea if I will ever be able to hug him or tell him a funny story about raising two boys again. I have no idea if he's scared (or lucid enough to understand what is happening) or curious as to why we can only see each other via an iPad. The unknown keeps me awake at night and the worry about his health and mental well-being is overwhelming enough to be tangible.
As the global pandemic continues, so does the uncertainty. Through this unfamiliar landscape of distance and isolation, I have come to see a group of people show up and care for my dad with me, when I can't physically be near. They provide a human touch, a moment or two in the sun, or a favorite song played during dinner. The staff at my dad's facility has lovingly partaken in the delicate balance of humanity and the clinical care he so desperately needs. Amidst the chaos there are good people out there, striving to help others and I feel so grateful to watch that from afar. I know my dad would want me to accept the good; always, always accept the good wherever, however, and with whomever you can find it.
See also: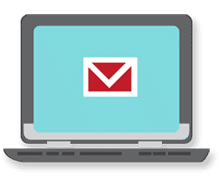 Sign up now and stay on top of the latest with our newsletter, event alerts, and more…