Canadian Artist with FTD Shares How Nature and Art have Helped Her Mental Health
A Canadian artist diagnosed with a form of frontotemporal degeneration shared how making art while living with nature has helped her mental health in a recent interview.
Haley Stewart of Ontario is a "junk"-inspired artist who uses recycled and reused items to create her work. Prior to her diagnosis, she made a steady living selling her art. 
Stewart said that after her diagnosis, she "wanted to get back to nature."  
"Before I came here, I was very ill — I could barely walk or talk," Stewart said. "I was so sick. I didn't expect to make it to Christmas. Being in nature brought my health back. I'm not great but I'm doing much better." 
Returning to traditional housing is a non-starter for Stewart, who is instead working to raise money for a yurt by selling her artwork. Stewart said that she didn't want handouts and wanted to work for her yurt on her own.  
At her current encampment, Stewart keeps her productivity by setting up multiple workstations she can move between. "All night long I do art. I work on about 50 things at a time because I get distracted really easily," she says.  
As for the journey to earn her yurt, Stewart says "It's an adventure."  
"Every day is a gift, and I want to spend it well."  
Stewart's experiences show how beneficial art can be as a form of therapy for people living with FTD. If you are interested in learning more about art therapy, AFTD held an Educational Webinar last year on art therapy and FTD.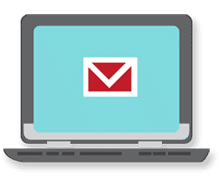 Sign up now and stay on top of the latest with our newsletter, event alerts, and more…