Webinar: The Role of Creative Arts Therapy and Engagement in FTD Care


How can creative arts therapists support and engage individuals and families living with FTD? This AFTD Educational Webinar defines art and music therapy and describes their role in addressing FTD symptoms and improving quality of life. It also provides examples of creative arts engagement in FTD care, whether offered in a program, at home or in the community. Deb Del Signore, MAAT, ATR-BC, Caitlin Hebb, MT-BC, and Melissa Uva, CDP, CMDCP joined us for this panel presentation.
Learning Outcomes:
The learner will be able to describe at least two benefits of art and music therapy for those with FTD.
The learner will be able to list at least two creative arts activities that can assist those with FTD.
The learner will be able to provide two examples of a creative arts activity or therapy that can be incorporated into the lives of those with FTD.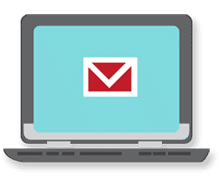 Sign up now and stay on top of the latest with our newsletter, event alerts, and more…