AFTD Brings Annual Education Conference to Los Angeles
Hundreds of people whose lives have been affected by FTD will attend the 2019 AFTD Education Conference in Los Angeles for a day of learning, sharing and connecting with others in the AFTD community.
Leading experts from UCLA, USCF, the University of Washington and elsewhere will present on recent advances in understanding FTD as well as new perspectives on research, care and support. Afternoon breakout sessions will focus on clinical issues and care strategies, and will also provide the opportunity to network with others who understand the FTD journey.
Other breakout sessions will focus on behavioral variant FTD, primary progressive aphasia, and FTD/ALS.
Emmy Award-nominated actor Martha Madison – best known for her role as Belle Black on Days of Our Lives – will offer this year's Keynote Address. Madison has been an FTD care partner to her mother, Barbara Baggs, for more than 15 years. She is an active AFTD volunteer and was featured in an AFTD public service announcement in 2017, in which she delivered the awareness message "Think It's Alzheimer's? Think Again."
The conference will run from 8:45 a.m. to 5:30 p.m. at the Los Angeles Airport Marriott. A social reception open to all attendees will immediately follow.
AFTD offers modest financial assistance, in the form of Comstock Travel Grants, for people with FTD and care partners wishing to attend. These grants are designed to defray the cost of travel, lodging and conference fees. More information can be found on the Comstock Grants section of AFTD's website.
For those who can't make it in person, portions of the 2019 AFTD Education Conference will be livestreamed. Visit the conference page for more information. Archived videos and audio recordings of plenary and most breakout sessions will be made available in the days following the conference.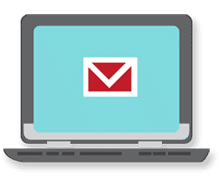 Sign up now and stay on top of the latest with our newsletter, event alerts, and more…