AFTD Board Member Creates Library Project in Memory of Late Mother Who Had FTD
AFTD Board member Kimberly Pang Torres was featured in the New Jersey newspaper the Sentinel on Oct. 21 for establishing a book-donating project in honor of her late mother, who lived with FTD.
The Pang family recently created the Jackie Pang Library Builder Project in memory of Jackie Pang, who was diagnosed with FTD in 2017. Pang taught in the South Brunswick School District for 22 years before ultimately being affected by FTD; she died in April 2020 at the age of 64.
In the Sentinel article, the family discussed how they've evolved The Jackie Pang Fund, which also helps drive our work as an AFTD Named Fund, to provide support for teachers and students in their hometown.
"She always felt the library was a very important place for kids to get their hands on books," said Jackie's husband, Joe Pang. "This gives us a meaningful project to do good for the students and for the staff. We are building Jackie's legacy, which was our intent."
The Pang family also honored Jackie's legacy as an educator by establishing the Jackie Pang New Teacher Award. Since its inception in 2020, the fund has provided nearly 60 teachers in the South Brunswick School District with $200 grants for their classroom expenses.
Throughout the years, the Pang family has collaborated with AFTD to raise critical funds in support of families affected by FTD. For the second year, the Pang's have organized their "Dollars for Dim Sum" event as part of AFTD's Food for Thought campaign. The family plans to take part in the Philadelphia Marathon later this month to raise funds in support of AFTD's mission.
Read the full Sentinel article here.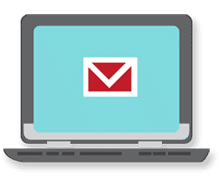 Sign up now and stay on top of the latest with our newsletter, event alerts, and more…