Spotlight on… Kimberly Pang Torres, AFTD Board of Directors
Jackie Pang was diagnosed with FTD in 2017, less than a year after her daughter, Kimberly Pang Torres, first noticed changes in her behavior. The diagnosis understandably rattled the family: "We knew this was not going to be a good prognosis for Mom," said Kimberly, who joined AFTD's Board in May 2019. "We know how this is going to end."
But Jackie's FTD spurred the family into action, not resignation. "You can focus way too much energy on being sad," Kimberly said. "I had many rough moments of tears, sadness, and anger, and still do. But as a family, we made a choice that we would focus our energy on the things we can control instead of the things we cannot change. If we can share our experiences to help other families through their journey — that is what we are going to do."
Like most people, she had never heard of FTD until it directly affected her life. "I'm so thankful that I stumbled upon AFTD's website," she said, "because that was the best source of information about FTD – and it was presented simply, so that we could understand it."
The Pang family has since been heavily involved in fundraising to support AFTD's mission. Kimberly recalled her reaction to her father, Joe Pang, telling her he was going to participate in an 8K – "My dad is definitely not a runner, so for him to say he's participating in an 8K, I knew he was serious and that I had to participate too!" Joe was determined to finish the race, saying he would crawl to the finish line if necessary.
Joe and the rest of the Pang family came out in full force to the Philadelphia Marathon in 2017 and 2018 – members of their race team wore matching t-shirts bearing the moniker "Team Jack Attack" in Jackie's honor. "We did not expect the support we got from family, friends, people we barely even knew," Kimberly said. Team Jack Attack's efforts at the two Philadelphia Marathons combined to raise $61,000 to support AFTD's mission; a separate Food for Thought event raised more than $3,000.
As a new member of AFTD's Board, Kimberly said, "I'm going to stay passionate about fundraising." She also hopes to further AFTD's work toward creating greater public awareness of FTD.
In considering whether to join AFTD's Board, Kimberly she asked herself whether she had time for it – she has a busy full-time job at Johnson & Johnson, and supports a family business. But she quickly realized that "I have to have time to do this," she said. "I care so much about AFTD and its mission. I know that other people will be able to find hope and community through AFTD. That was the most important thing for me and my family. The sense of not feeling so alone – it makes the journey just a little easier."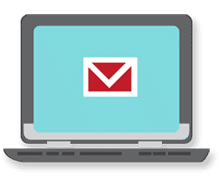 Sign up now and stay on top of the latest with our newsletter, event alerts, and more…