AFTD Volunteer Katie Brandt Named Co-Chair of the NAPA Advisory Council
Katie Brandt, AFTD volunteer and former Regional Coordinator Volunteer, was named co-chair of the National Alzheimer's Project Act (NAPA) Advisory Council this month.
NAPA was developed for the purpose of leveraging and expanding the federal government's efforts to help change the trajectory of Alzheimer's disease and related dementias (ADRD), including FTD. The Advisory Council was formed in 2011 to lead NAPA, and advise the Secretary for Health and Human Services on the need to create, coordinate, and condense programs in order to improve the health outcomes of people with ADRD and reduce the financial burden of these conditions on those with the diseases, their families, and society. The council is comprised of 11 public members, representing various federal agencies, and 12 private members, including medical experts, healthcare professionals, family caregivers and dementia advocates.
Brandt's assignment as co-chair of the Council represents a major step forward in representation for FTD on the national stage. In addition to her current role as Director of Caregiver Support Services and Public Relations for the Massachusetts General Hospital Frontotemporal Disorders Unit, Katie has experience as a care partner to her late husband, Mike, who was diagnosed with FTD at age 29, and to her father who is currently living with Alzheimer's disease. Brandt has worked tirelessly to raise awareness of FTD, and to advance and improve services for families impacted by the disease. She currently serves as co-facilitator for the Boston-area AFTD-affiliated support group that she was connected to during Mike's illness, and appears in the PSA, Think It's Alzheimer's? Think Again, developed through a partnership between AFTD and Discovery.
Allan Levey, MD, PhD, director of Emory University's Alzheimer's Disease Research Center and chairman of its Department of Neurology, will serve as co-chair alongside Brandt.
For more information on the National Alzheimer's Project Act (NAPA) and the work of the Advisory Council, click here.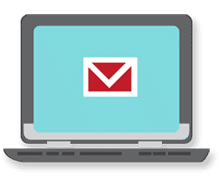 Sign up now and stay on top of the latest with our newsletter, event alerts, and more…