AFTD Ambassador Raises FTD Awareness in Panel Discussion on Lesser-Known Dementias
AFTD Ambassador Corey Esannason discussed FTD and its impact on persons diagnosed and their families during a virtual panel discussion on lesser-known types of dementia.
Esannason participated in the webinar "Understanding Specialty Dementias: Symptoms, Communication Practices and Resources," organized by the Kensington White Plains, an assisted living and memory care facility. The hour-long discussion included presentations on FTD, Lewy body dementia, and vascular dementia.
Esannason provided an overview of FTD, its subtypes, and the disease's symptoms. She also shared with viewers AFTD's "Committed to Change" awareness video, which documents the experiences of families along the FTD journey. Esannason spoke of her own personal connection to the disease; her mother was diagnosed with FTD in 2011.
"[My mother] was a vibrant and tenacious woman who could light up a room," Esannason said during her presentation. "In the course of 10 years, she lost all of her ability to speak, to walk, to talk, [and] to be the vibrant person that she was.
"To me, FTD was the perfect storm that came in and not only affected my mom, but it affected everyone in our family and everyone that we knew in ways that we were not expecting."
Watch the full panel discussion here.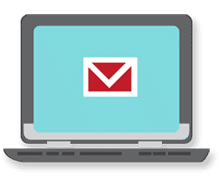 Sign up now and stay on top of the latest with our newsletter, event alerts, and more…