Siblings Discuss Their Lives Following Mother and Father's Dementia Diagnoses
A local newspaper in South Carolina profiled three siblings whose father and mother were diagnosed with FTD and Lewy body dementia, respectively.
In an Aug. 18 article published in SC Now, Scottie, Becky, and Bo Hill recalled their father's life with FTD and how his diagnosis affected their family. Trent Hill was diagnosed in 2004 and died in 2012 at age 51.
"It was really bad for a while," Bo said in the article.
Four years after the death of their father, the Hill's had to cope with their mother, Anna Hill, being diagnosed with Lewy body dementia.
"We thought no way this could be happening to us again, although the signs were there," Scottie said.
The siblings grappled with the idea of undergoing genetic testing to determine if their father's FTD diagnosis was hereditary. While Becky said in the article that she wanted to be tested, Bo voiced that he wouldn't want to know.
An estimated 40 percent of people affected by FTD have a family history with at least one other relative diagnosed with some form of a neurodegenerative disease. The "FTD Genetics" section of the AFTD website provides an extensive overview of common genetic variants leading to FTD, as well as information about genetic counseling and genetic testing.
Read the full SC Now article here.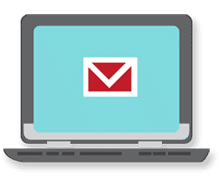 Sign up now and stay on top of the latest with our newsletter, event alerts, and more…