Perspectives in FTD Research Webinar: Gene Therapy in FTD
Gene therapy is showing promise for treating a wide range of diseases, and related clinical trials are emerging for FTD. This webinar, part of a new Perspectives in FTD Research series conducted in partnership between AFTD and the FTD Disorders Registry, covers familial FTD, gene therapy, and the roles that people and families affected can play in research.
Experts presenting are Erik Roberson, M.D., Ph.D., a neurologist at the University of Alabama at Birmingham (UAB) and director of the UAB Alzheimer's Disease Center and the Center for Neurodegeneration and Experimental Therapeutics, and Olga Uspenskaya, M.D., Ph.D., a neurologist who serves as Vice President, Clinical Development at Prevail Therapeutics. FTD Disorders Registry Director Dianna Wheaton, M.S., Ph.D., CHES, facilitates the discussion.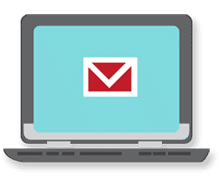 Sign up now and stay on top of the latest with our newsletter, event alerts, and more…