Ohio Family Rallies Around Father with FTD
Erica and JD Benton, of Ohio, never thought they would end up working in their father Chip's shop. But after he was diagnosed with FTD last summer, they have since become his "hands and feet," helping him repair farm equipment as the disease slowly robs his ability to do so.
Chip, who was diagnosed with FTD in his early 50s, is an agriculture mechanic who loves tinkering with tractors and projects in his shop. His symptoms have made walking difficult, and Chip is not always able to hold or operate tools like he used to. But to help keep his love for his work alive, his children Erica and JD became what he refers to as his hands and feet, helping to pressure wash tractors, screw in nuts and bolts, and take apart and put equipment back together again.
"I know there's things I gotta do that I can't do anymore … that's why I rely on them," Chip says in a recent Farm and Dairy article.
The article shares Chip's journey with FTD, touching on his road to diagnosis and how the disease has impacted his career. His family hopes he will be able to get into a clinical trial to test treatments that could help slow the progression of the disease, but in the meantime, he continues to build and repair equipment with his family at his side.
To read the full story, click here.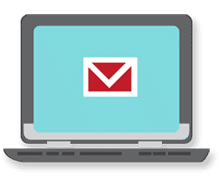 Sign up now and stay on top of the latest with our newsletter, event alerts, and more…