Dementia Caregiving Expert Talks Dating and Grief for Caregivers in "Ask a Matchmaker" Podcast
Former FTD caregiver and longtime AFTD collaborator Katie Brandt offered guidance on navigating dating and romantic partnerships for caregivers who may be experiencing grief in a recent episode of the Ask a Matchmaker podcast.
Brandt, who is the director of caregiver support services and public relations at Massachusetts General Hospital's Frontotemporal Disorders Unit, spoke with Ask a Matchmaker host Maria Avgitidis in the "Caregiving, Grief, and Dating" episode on ways single caregivers can approach dating while experiencing grief.
"I thought about what the people who I had lost, my husband and my mother, would want for me, and they would want for me to as fully possible be myself," Brandt told Avgitidis. "Being myself is not just one thing. It's not just being a mom or a caregiver; it's having a lover, it's having friends, it's being in partnership with someone."
Brandt spoke candidly about the loss of her husband, Mike Brandt, who was diagnosed with FTD at age 29. She discussed Dr. Pauline Boss' concept of "ambiguous loss" and how that can impact the grieving process. Dr. Boss' concept of ambiguous loss informed the development of the AFTD publication Walking with Grief: Loss and the FTD Journey, which offers first-hand accounts, information, and strategies on dealing with grief for those impacted by FTD.
Brandt also opened up about how she dealt with life after significant family deaths while caring for her father who was diagnosed with Alzheimer's. Brandt advised listeners on allowing themselves the "gift of permission" to cater to their own needs while assuming their caregiving responsibilities.
"[Put] some time in your schedule based on your financial and emotional [capacity] and what you think is okay…where you hire someone or get a family member or friend to care for your loved one so that you can go out," she said.
Brandt also recommended that during the beginning stages of dating, it's best to be transparent about letting "your potential partner know what your availability is right up front can help to protect against that person who's trying to take more time from you that you feel is the right amount to give."
Avgitidis and Brandt were joined by Brooke James, who hosts a podcast on navigating grief and loss. James spoke to how caregivers can best care for themselves advising that "in order to best take care of loved one, you need to also be taking care of yourself…that looks different for different people but it is really important to do something for just you."
Listen to the "Caregiving, Grief, and Dating" episode of Ask a Matchmaker featuring Katie Brandt and Brooke James here.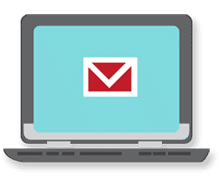 Sign up now and stay on top of the latest with our newsletter, event alerts, and more…