Grief Expert Discusses "Ambiguous Loss" and Working Through Grief and Guilt at Caregiver Event
Educator and researcher Dr. Pauline Boss joined journalist Kathy Ritchie for a virtual family caregiver event for caregivers, providing guidance on navigating grief and guilt during the caregiving experience.
Dr. Boss joined Ritchie for a discussion on the effects of ambiguous loss and how to manage the grieving process, organized by Duet: Partners in Health and Aging, an organization that provides resources to older adults and their families to cope with challenges related to aging. During the conversation, Dr. Boss defined ambiguous loss as "an unclear loss" that doesn't refer to death but instead "refers to people who have taken care of loved ones who are not as they expected them to be."
Ritchie, editor of Next Avenue, a publication targeted at aging adults, shared her mother's experience of living with FTD and how she felt after her death. In 2019, Ritchie hosted the podcast series "The Recovering Caregiver." The four-part series spotlighted former dementia caregivers and how they move forward after the death of their loved ones.
"[My mother] passed in 2014 and that same year, I had a daughter. It was such a strange time for me because on one hand I was supposed to be mourning my mom, but at the same time, I was supposed to be really excited about having a baby. I was so confused about my emotions," Ritchie said during the discussion.
Dr. Boss addressed the feelings of guilt that many family caregivers face when caring for a loved one who develops into a person they aren't familiar with.
"Guilt is, in fact, not always bad. Guilt is an emotion you feel for not having done something," she told Ritchie.
Dr. Boss went on to further discuss the grieving process and offered strategies for moving forward after experiencing ambiguous loss and death. Her concept of ambiguous loss informed the development of the AFTD publication Walking with Grief: Loss and the FTD Journey, which offers first-hand accounts, information, and strategies on dealing with grief for those impacted by FTD.
Watch the full conversation with Dr. Pauline Boss and Kathy Ritchie here.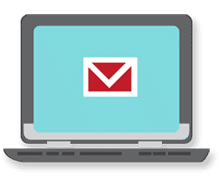 Sign up now and stay on top of the latest with our newsletter, event alerts, and more…