AFTD Volunteer Living with PPA Featured on "Remember Me" Podcast
Longtime AFTD volunteer Sheryl Whitman sat down with the hosts of the Remember Me podcast in a special two-part episode where she discussed living with primary progressive aphasia (PPA). 
In the episode entitled "Sheryl, Pt. 1", Whitman shared her journey towards a PPA diagnosis and how she manages daily living amid the disease. Whitman is the podcast's first guest who is diagnosed with FTD.  
"The first thing I noticed was that I couldn't remember words. For me, that was weird because I had such a great vocabulary. To forget words wasn't me," Whitman shared during the episode. "I can't understand everything that's being said to me anymore. There's a disconnect between the brain and what's being heard. It comes out unrecognizable." 
Whitman also spoke of noticing her other initial PPA-related symptoms, such as stammered speech, frequent tripping and falling, a decline in judgment, and increased apathy.  
"I see my kids, and I love them, but I don't always have that feeling — that warm feeling you have when you love your kids," Whitman said.  
Since her diagnosis in 2013, Whitman has found a passion in advocacy work for persons impacted by FTD, which she says is now her purpose in life. She leads an online support group of more than 250 members and volunteers her time and efforts to provide a first-person narrative of what it's like to live with PPA. Whitman recently joined dementia–care education specialist Teepa Snow on her online series "Courageous Conversations".
"I had to find a new purpose, which is advocating and supporting until I can't do it anymore," Whitman shared.  
Throughout the month of February, Remember Me partnered with AFTD for the 10th anniversary of the With Love campaign, releasing special With Love-themed episodes of the podcast each week.   
Listen to Sheryl Whitman's episode of Remember Me here.  
Click here to listen to the special With Love-themed episodes of Remember Me.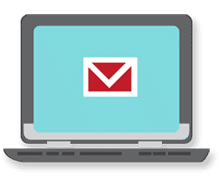 Sign up now and stay on top of the latest with our newsletter, event alerts, and more…