AFTD Awareness Ads Featured in New York Times Introduce #FTDhotshotchallenge
A recent set of awareness ads featured in the New York Times highlights the stories of families touched by FTD and introduce the #FTDhotshotchallenge.
On Sunday, September 27, the print edition of the Times included a full-page ad, seen above. The introduces World FTD Awareness Week and the #FTDhotshotchallenge, a community-driven, grassroots campaign using social media and hot sauce to raise awareness of FTD, and raise funds to support AFTD's mission.
Addressed to a father living with FTD, the ad is written from the perspective of AFTD volunteer Amanda Dawson and her family. A participant in the #FTDhotshotchallenge, Dawson spoke about her father's diagnosis as the keynote speaker during last year's annual Hope Rising Benefit.
On Tuesday, September 29, digital ads highlighting the #FTDhotshotchallenge appeared on the Times's website. Featuring stories from #FTDhotshotchallenge participants Nicole Petrie and Caroline Dultz, the ads are accessible by accessing nytimes.com on a mobile device.
Both the Sunday and Tuesday ads were made possible with the support of a generous donor. You can download a PDF version of the print ad here.
AFTD encourages participants in the #FTDhotshotchallenge to avoid taking actions that could risk your health, and we aren't responsible for any injury that could occur to you based on participation. Use a hot sauce that you're familiar and comfortable with, in a reasonable quantity. If hot sauce isn't part of your diet or if you aren't certain of your reaction, use ketchup or an alternative that's safe for you. What's most important is getting involved, and rallying your friends to do the same.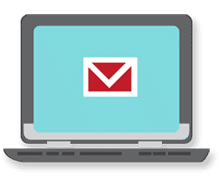 Sign up now and stay on top of the latest with our newsletter, event alerts, and more…