May's Volunteer of the Month: Dorian Bannister
May's volunteer of the month is Dorian Bannister. For her, becoming a volunteer was a way to take the hope she found in AFTD during her own experience as an FTD caregiver, and share it with others. "When I was lost and heartbroken, unaware of what was next, or how to care for my son (despite being an occupational therapist who specializes in geriatrics/dementia), as cliched as it may sound, AFTD was my light in the darkness," Dorian says. "The support, education, and information I received was so important to our family. I knew right away I had to share that with other families, caregivers, and medical professionals."
Over the past eight years, she's done just that. Dorian leads a support group in Bangor, ME, providing a critical lifeline and resource to those in her local community who are affected by FTD. She's raised awareness through table settings, sharing her family's experience with the disease, and advocating – at the State House and most recently by providing testimony at the Externally Led Patient-Focused Drug Discovery meeting in March. Dorian also served as the New England Regional Coordinator, AFTD's former volunteer leadership role, for two years, working with and supporting AFTD volunteers throughout all six states.
Dorian shares that the most rewarding part of volunteering, is "when I have someone walk up to me and say, 'I heard you speak four years ago, and your story and the information you shared about FTD has stayed with me,' or when an FTD caregiver tells me, 'You've made such a difference.' Edith Wharton said, 'There are two ways of spreading light: to be the candle or the mirror that reflects it.' AFTD is the candle, and I am proud to be one of its mirrors."
AFTD is immensely grateful to Dorian for raising FTD awareness and providing critical support to those in her community who have been touched by FTD. If you're interested in becoming a part of our national volunteer network, please visit our website and fill out our volunteer form to get started.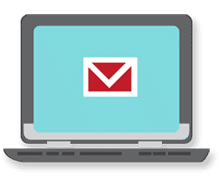 Sign up now and stay on top of the latest with our newsletter, event alerts, and more…