Help & Support: Finding Home and Community-Based FTD Care Options
Although many families are interested in finding in-home or community-based FTD care options, the process of obtaining appropriate services for their loved one can be daunting. AFTD's HelpLine (866.507.7222; [email protected]) is available to help families learn how to navigate options and guide them through the process. Below are some helpful starting points to find support for your loved one at home and in the community. Additionally, the Coordinating Care section of AFTD's website offers an introduction to levels of care and community-based options.
Home and community-based care options can range from home health aides, skilled home care, adult day care, respite care, or hospice. The cost and insurance coverage for these services are an important consideration. Medicare and health insurance policies will often cover short-term skilled home care with a visiting nurse, physical therapist, or occupational therapist after an acute medical event such as a hospitalization or inpatient rehabilitation stay. These services are meant to be rehabilitative and end once the person has met their goals.
Medicare and private insurance do not cover the cost of home care provided by home health aides or adult day programs. However, in some states Medicaid waivers or other income-based programs can help cover the costs of home care and adult day programs for those who qualify. There may be waiting lists for these programs in many areas.
Long-term care insurance policies and veterans' benefits can also assist in covering the costs of home care for those who qualify. For others, the costs of home care must be paid privately. The cost of private home care might be tax deductible in some cases if it is considered medically necessary. Speaking with your tax consultant is the best way to find out if this applies to your situation.
Adult day programs are another community care option that provides daily care in a group setting with routine, structure, and activities. Some programs even provide transportation to and from the site. Respite care is a short-term care option to provide relief for a family care partner in the home or through a care facility. Many states have programs to offer respite care options to family care partners who qualify. AFTD also offers Comstock Respite Grants for FTD care partners. To obtain a listing of home care agencies, adult day programs, and to learn more about respite care, income-based options, and Medicaid waivers, reach out to your local Area Agency on Aging, which can be found here.
Support from informal networks, friends, local community and religious organizations are also helpful when finding resources and help for caring for a loved one at home. Local FTD care partner support groups can also offer support during the process and recommendations of care options that other FTD families have used in your area. Local support groups can be found on AFTD's state pages.
Since FTD is not as well-known or as common as other types of dementia and often develops relatively early in life, FTD families find that they must adapt available services for their loved one's needs. AFTD provides educational resources that families can share with care providers who are willing to learn about FTD through our pages for Health Care Professionals. Specifically, Partners in FTD Care is an educational initiative you can share with service providers so they can better understand how FTD differs from other types of dementia. AFTD's HelpLine and website are available as a resource for health professionals as well. More information about Partners and our resources for Health Care Professionals can be found here.
Helpful References: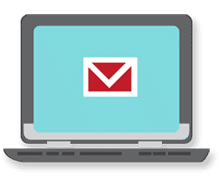 Sign up now and stay on top of the latest with our newsletter, event alerts, and more…