June's Athlete of the Month: James Pearl
Athlete of the Month
AFTD's June Athlete of the Month is James Pearl from North Carolina. An avid cyclist, James uses the Charity Miles app to track his daily bike rides, as well as when he trains for local races. James and his family have been lifelong friends of the Pang family – including AFTD Board member Kimberly Pang Torres – and began using Charity Miles in 2021 as part of the $1/mile challenge sponsored by The Jackie Pang Fund.
Participating in the challenge was a way for James to show his support for the Pang family, and he has continued to use the Charity Miles app ever since. He says that beyond raising FTD awareness and funds for AFTD's mission, the app has also helped to motivate him, his friends, and family members, to stay active. He and his wife recently tracked their mileage while participating in a 24-hour annual bike ride event in their hometown of Charlotte.
To join James in supporting AFTD's mission each time you get active, download the Charity Miles app today, and turn your daily workout into a fundraiser by creating your own pledge page. Simply set a goal, ask your family and friends to support you, and track your miles as you run, walk, bike, or hike. Every mile you move helps to increase awareness of FTD and raise funds to support AFTD's mission of hope.
Thank you to James and the entire AFTD-Team for making your miles count for the cause!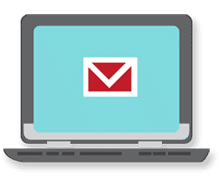 Sign up now and stay on top of the latest with our newsletter, event alerts, and more…