Teaming Up to Bring Hope to Action
"There's a real fear around dementia that's hard to combat, but giving people resources, tools, and guidance around care options arms them for the challenge and provides hope."
– Brandee Waite, former FTD care partner and current AFTD volunteer
In 2009, with the help of her dad and four siblings, Brandee Waite hosted her first independent grassroots event as an AFTD volunteer. She did so in honor of her mom, Beverly J. Waite, who was living with an FTD diagnosis. Though Beverly passed away in 2014 at the age of 66 after living with FTD for 15 years, Brandee and her family remained committed to hosting an annual event to increase FTD awareness and raise funds to support AFTD's mission.
"My family was able to provide care for my mom following her diagnosis, but I knew there had to be others who would need more support," said Brandee. "I looked for a way we could help people facing the challenges of an FTD diagnosis. That's how I found AFTD and we started Team Bev."
As AFTD has grown, so has the Waite family's annual memorial celebration. "With FTD's progression, my mom walked a lot and enjoyed sweets – they were our inspiration to gather with family and friends for a run or walk followed by good food." Now a part of AFTD's Food for Thought campaign, this year's Team Bev event, held October 1, welcomed nearly 40 people.
"Dementia tends to be hidden away – there's a stigma around a diagnosis. We need more awareness, because it will lead to more research and one day, I hope, better diagnostic tools and treatment options. Until then, we can inform people about the realities of FTD to better prepare them for the journey and provide more support for caregivers."
Just like AFTD's founder Helen-Ann Comstock was inspired to take action 20 years ago to improve the FTD journey for the next family, Brandee dedicates her time as a volunteer to ensure that no one faces FTD alone.
Will you join Brandee in bringing hope to action for all who are affected by FTD? By making a tax-deductible gift of any amount, you can help AFTD provide information, resources, and support to people who are navigating FTD, and advance research that can bring forward treatments and a cure.
Together, we can improve the journey for the next family. Together, we can bring hope to action to #endFTD.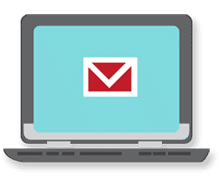 Sign up now and stay on top of the latest with our newsletter, event alerts, and more…