Spotlight on…Kristin Schneeman, AFTD Board of Directors
Kristin Schneeman began her relationship with AFTD in 2019, when she led a discussion on the concept of "patient-driven philanthropy" for the AFTD Board. Since then, she has served as a member of AFTD's Research Committee, where she provided her expertise and insight on ways that nonprofits and other disease-focused organizations can have a greater impact on engaging the people and community they serve.
"I bring this broader perspective of how foundations are engaged in research and development that seemed like it could be useful," she said. "I felt like I had something to offer to help [AFTD] move its mission along."
Since 2005, Schneeman has been Director of Programs at FasterCures, a Washington, DC think tank that is part of the Milken Institute's Center for Accelerating Medical Solutions. Through her work, Schneeman and her team focus on how patient-driven philanthropy can act as a catalyst for accelerating change in the medical research ecosystem.
While Schneeman has worked alongside other healthcare organizations, she was particularly drawn to AFTD because of her own connection to the disease: Her father, Dr. Peter Schneeman, died of FTD-related complications in 2007.
"My father had a diagnosis and we [didn't] know a whole lot more than that," she said. "Now that we know what his situation was, we're fairly confident that his mother and brother had the same condition, so we may have a familial variant."
As an AFTD Board member, Schneeman hopes to continue to provide more of her professional knowhow to the organization while "filling in the gaps in the research landscape" to help further AFTD's mission.
She is also eager to learn more about AFTD's existing work in advocacy, education, and support for caregivers and persons diagnosed. Historically, she said, AFTD has been "very thoughtful about its role and its approach in doing a lot of important things."
Schneeman lives in Connecticut with her husband, Ezra Greenberg, and their daughters.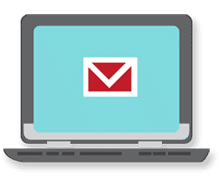 Sign up now and stay on top of the latest with our newsletter, event alerts, and more…