Pilot Study Looks into Benefits of Therapeutic Exercise for People with PSP 
A study published in Frontiers in Neurology investigates the benefits of a tailored, therapeutic exercise program for people with progressive supranuclear palsy (PSP).  
PSP falls into the category of FTD disorders that primarily affects movement, which can include difficulty moving the eyes, an awkward and unstable gait, and stiffness in the limbs. The study looked to evaluate if a structured exercise program could address the high frequency of falls due to poor balance that is common with PSP.  
117 people with PSP were enrolled to take part in the study, though researchers only used data from 20 participants after people were excluded for symptoms that were too severe, previous treatment at a rehabilitation facility, or that were discharged before the study ended. Researchers used a variety of examinations to evaluate the movement difficulties of participants before and after they entered the exercise program.  
The therapeutic exercise program was customized to each patient, and included balance training, resistance training, stretching, and walking exercises, as well as activities of daily living (ADL) training.  
According to the study, significant improvements were seen in several areas, including gait and balance.  
The pilot study had a few notable limitations in addition to a small cohort size; notably, the study lacked a control group to compare results against. The study focused on balance and motor functions but did not analyze other potential benefits such as improvements to the quality of life of participants.  
Earlier studies have suggested that regular physical exercise, as well as mental stimulation, can help slow the progression of FTD symptoms. Staying active and developing a daily routine involving physical and mental activities can be beneficial for both people with FTD and care partners alike.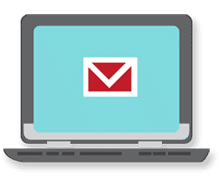 Sign up now and stay on top of the latest with our newsletter, event alerts, and more…