Caregiver Tips #89: Developing a Routine to Keep Active
A daily routine can benefit both care partners and people with an FTD diagnosis. Trying to fill every day with activities can be overwhelming; having a structured routine in place can alleviate those feelings while allowing persons with FTD to know what is coming next and what is expected of them. Even with a schedule, it is important to keep in mind that abilities can change in FTD, and flexibility will be needed to adapt to new challenges.
There are several ways you can introduce elements of a daily routine while both addressing FTD's unique symptoms and keeping the person diagnosed active, stimulated, and engaged. For example, you can:
Serve meals at the same time every day while using the same verbal and/or non-verbal cues to let the person diagnosed know that it is time to eat.
Pick a time for the person with FTD to assist with household tasks, such as making the bed, sweeping, or dusting. You can join them in the activity for a little while to give them cues on what to do. These activities can be done as often as you see fit.
Have the person with FTD exercise at the same time each day. Be sure to participate alongside them to provide encouragement and support. Walking is a great way to move your body while getting out of the house for a bit. Many malls open early in the morning for people to walk around without having to worry about the weather.
Pick a time for a rotating assortment of hobbies and other leisure activities. Try to involve friends and family, inviting them to take part in activities; this can give you someone to talk to or to assist your loved one while you take a well-deserved break.
You will likely have to adapt activities to make them more approachable to someone with FTD. For example, if someone was a visual artist before their diagnosis and now has difficulty using paints and brushes, you could provide them with a sketchpad and art pencils instead.
Want to share a tip on how you were able to develop a routine or how a routine helped you as a care partner? Send your experience to communications@theaftd.org.
Click here to access the full issue of Help & Hope #89.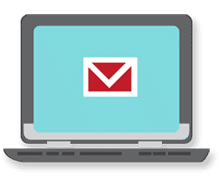 Sign up now and stay on top of the latest with our newsletter, event alerts, and more…