Retired Australian Psychologist Shares How Tech Helps Her Manage FTD 
Bobby Redman, a retired Australian psychologist diagnosed with frontotemporal dementia (FTD), shared with The Sydney Morning Herald how smart home appliances and other technology have helped her with her day-to-day life.  
Redman says that her FTD first began to show through memory lapses and falls; she was diagnosed in 2015.  
"I had my aged care assessment, and they said, 'Look, in all honesty, you are too high a risk living alone with the things that are happening. You're going to end up in hospital, or you're going to burn the house down,'" Redman said.  
Reluctant to give up her independence, Redman began to research ways she could reduce the risk of staying at home. After putting her research to practice, the former psychologist now uses her smartphone, a Google Home smart speaker, and other technology to manage her home life.  
Redman's phone is filled with alarms that go off throughout the day, recordings of her own voice reminding her of her daily routine. Her Google speaker reminds her to have a drink and stretch her legs, while ordinary kitchen timers help her keep tabs on food she's cooking.  
Sensors on the walls throughout Redman's house monitor her movements so that she can review her behavior on a phone app. She uses the sensor logs to judge if she's keeping to a regular sleeping schedule and using the bathroom regularly.  
"As a psychologist, I know that one of the first clues towards things going pear-shaped is when behavior patterns start to change," Redman said.  
For trips out of the house, Redman has a personal alarm that tracks her movements and can alert a 24/7 monitoring center when it detects a fall. People at the monitoring center can call Redman through the pendant, and summon emergency services if she doesn't respond.  
The technology has allowed Redman to negate many of the risks that come with the onset of FTD symptoms. "I feel safe now, I don't feel at risk," she says.  
Researchers are working on ways to integrate technology into FTD diagnosis and treatment. AFTD's inaugural Holloway Summit featured a number of emerging technologies being discussed by prominent researchers in the field of FTD.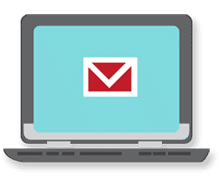 Sign up now and stay on top of the latest with our newsletter, event alerts, and more…