Helping Others in His Mother's Memory
Nate Stevens became an AFTD volunteer this summer, after losing his mom to FTD. After showing symptoms for several years, his mom was finally diagnosed in late 2017, yet her doctors could provide her with little helpful information about the disease. In the wake of her death, Nate decided to do his part to help ensure that no other family would have to navigate their FTD journey uninformed or alone.
Today, Nate carries around and distributes pamphlets from AFTD whenever he is out and about. He also stops in at neurology offices to tell his family's story and to ensure that they have access to AFTD resources.
"I recently visited a neurology office and began sharing my story to a front desk receptionist. Soon, four other people, including the office manager, came out and listened as well. Their deep expressions of concern really stuck with me. They said they had no real knowledge of FTD. I was glad to be able to educate them and leave behind AFTD resources."
Not long ago, we had the pleasure of meeting Nate in person when he stopped by to visit the AFTD offices during his travels for work. Nate describes what it was like to meet AFTD staff in person:
"I was nearly in tears meeting the people who've created such a wonderful organization. AFTD has become so meaningful to me. I'm in awe of their caring and compassion."
But Nate isn't content to merely admire the work of AFTD from afar. While he felt that he could do little for his mother in life, he has committed to reaching out and helping others in her memory:
"I choose to be a volunteer with AFTD because while my mother was around we felt lost, confused and helpless. If even a small sliver of my time can provide a moment of insight or comfort to someone else going through this, it is truly more rewarding than anything I've ever done."
While Nate is extremely busy with career and family, he values the fact that volunteering with AFTD is so flexible, making it easy to fit into his schedule. He encourages anyone who is interested in volunteering to consider how they might contribute, noting that the many different opportunities that AFTD provides can accommodate any schedule.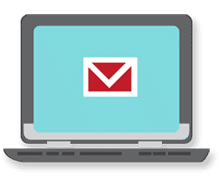 Sign up now and stay on top of the latest with our newsletter, event alerts, and more…