Babson College Basketball Team Raises FTD Awareness in Honor of Player's Late Father, Who Had FTD
Babson College men's basketball player Spencer Cline and his team raised funds in support of AFTD's mission and dedicated their Feb. 12 game against Clark University to Cline's father, who lived with FTD.
"My dad was diagnosed with [FTD] when I was a toddler, so growing up I watched his decline with the disease," Cline said in a video shared on the Babson Athletics Instagram page. "If I can raise awareness to find a cure to potentially save my siblings lives and my own life down the road, that's what I want to do and really put an end to this terrible disease."
Babson's men's basketball team organized an AFTD fundraiser — which has surpassed its initial $10,000 goal — in honor of Cline's father, who was diagnosed with FTD in his mid-40s and died in 2012, when Cline was 13. The Babson graduate student's mother, Gail Andersen, is a former chair of AFTD's Board of Directors; Ms. Andersen flew in from her home in Florida to attend the game.
Cline shared in the Instagram video his passion for raising FTD awareness and educating people on the genetic aspects of the disease.
"I am very passionate about AFTD and what they do for FTD and families affected by it, especially with the genetic piece. There's a 50 percent chance that me and my siblings will have the disease. It brings us all closer together because we all share the chance that we might have it."
Cline wanted to honor his father through basketball, which he said was a "big connection that me and my dad had.
"[My father] played in high school and it was a big part of his life. I'm glad I get to share that with him. It's going to be really special doing a fundraising event while playing basketball," Cline shared.
Babson defeated Clark University, 85-61.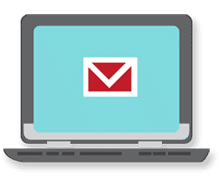 Sign up now and stay on top of the latest with our newsletter, event alerts, and more…