AFTD Shares Its Vision for Hope at 2019 Hope Rising Benefit in NYC
The fourth annual AFTD Hope Rising Benefit drew its largest attendance to date on October 23, raising more than $2 million to support AFTD's mission of advancing FTD research and improving quality of life for those affected by this disease.
More than 550 people gathered in New York City for the benefit, including persons living with FTD, care partners, health professionals, researchers and philanthropists. Those in attendance helped to significantly increase FTD awareness and share hope for a future free of FTD.
Event speakers included Rome Hartman, producer for 60 Minutes, and Donald E. Newhouse, president of Advance Publications Inc., who lost both his wife, Susan Newhouse, and his brother, Si Newhouse, to FTD. Brian Moynihan, Bank of America CEO, received the Susan Newhouse & Si Newhouse Award of Hope in recognition of Bank of America's sustained philanthropic commitment to AFTD's mission.
The event was hosted by award-winning journalist Paula Zahn and featured musical entertainment by Tony-nominated performer Joshua Henry, who most recently starred in the Broadway revival of Carousel.
You can read this press release for more information about Hope Rising 2019, check out the media coverage of this year's benefit, and click here to view photos from the event.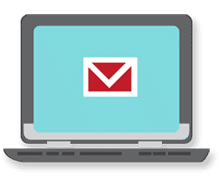 Sign up now and stay on top of the latest with our newsletter, event alerts, and more…