Major Research Funding for Blood Test to Accelerate Clinical Trials for New FTD Therapies
The Alzheimer's Drug Discovery Foundation (ADDF) and The Association for Frontotemporal Degeneration (AFTD) announced today a major funding investment to the Bluefield Project to Cure FTD. The award is the first FTD investment through ADDF's Diagnostics Accelerator, an initiative aimed to fast track the development of diagnostics tests and novel biomarkers for early, effective detection of Alzheimer's disease and related dementias.
ADDF's $50 million Diagnostics Accelerator initiative will invest up to $5 million to projects focused on the development of biomarkers for frontotemporal degeneration (FTD) in partnership with AFTD. FTD is a rare disease but is the most common dementia for people under 60. In Alzheimer's and other forms of dementia, the limited number of biomarkers available today are measured by tests in cerebral spinal fluid and neuroimaging scans such as PET and MRI.
Currently, there are no disease-modifying treatments, nor is there a cure for FTD, but new therapies are in development. A growing number of therapies in emergent clinical trials are targeting genetic causes of FTD. Approximately 25% of FTD cases are caused by inherited genetic mutations. Biomarkers are critical to this effort of developing drug therapies.
Click here for more information.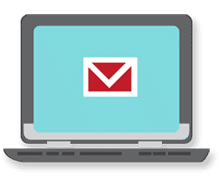 Sign up now and stay on top of the latest with our newsletter, event alerts, and more…