Cohort Studies Join Together in Preparation for FTD Clinical Trials
In the sixth part of Alzforum's coverage series of the 2021 International Conference on Frontotemporal Dementias, researchers provide an overview of how studies from around the world are uniting as clinical trials are in development.  
One such initiative, the FTD Prevention Initiative (FPI), unites multicenter studies like GENFI and ALLFTD together. FPI is jointly led by Jonathan Rohrer of the University College London — who leads GENFI — and Adam Boxer of the University of California, San Francisco (UCSF), who co-leads ALLFTD. Rohrer and Boxer were past recipients of AFTD's FTD Biomarkers Initiative Award. 
AFTD CEO Susan L-J Dickinson told Alzforum that one problem standing in the way of effective clinical trials is how to achieve power in a rare, heterogenous disease.  
"The more we can do to pool data and work together, the easier it will be to make these trials a reality," Dickinson said in the article. "The small number of available patients will be a defining feature of how we approach these trials, no question." 
Most FPI participants have been identified to be of European descent, but with the Multi Partner Consortium to Expand Research in Latin America (ReDLaT) joining the initiative, that will soon change. This study includes persons diagnosed with FTD from Argentina, Brazil, Chile, Colombia, Mexico, and Peru. Jennifer Yokoyama of UCSF, and a past AFTD Clinical Research Pilot Grant recipient, heads ReDLaT's genetics efforts.  
The International Society for Frontotemporal Dementias virtually convened the 12th International Conference on FTD March 3-5. Read the full Alzforum article here.  
Additional installments in the series can be found here: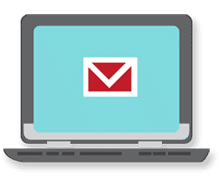 Sign up now and stay on top of the latest with our newsletter, event alerts, and more…