AFTD Announces New Awards Supporting Preclinical Drug Development and Biomarker Research
AFTD is pleased to announce awards in two grant programs that support FTD drug development: Accelerating Drug Discovery for Frontotemporal Degeneration, which funds preclinical research in partnership with the Alzheimer's Drug Discovery Foundation, and the FTD Biomarkers Initiative. Thomas Kukar, PhD, Assistant Professor at Emory University and a previous AFTD Pilot Grant recipient, was awarded a Drug Discovery grant for his proposal, "Rescue of lysosomal dysfunction, neuroinflammation, and neurodegeneration by lysosomal GRN2 in a mouse model of PGRN deficiency and frontotemporal dementia."
Dr. Kukar will endeavor to correct deficits caused by the mutation of the GRN gene, one of the most common genetic causes of FTD, in a mouse model of FTD-GRN. Using gene therapy, he will replace small proteins known as granulins that aid in the breakdown and recycling of worn-out proteins in healthy brain cells, but are lost when the GRN gene is mutated. If adding back the missing granulins can restore normal protein recycling and decrease abnormal behaviors seen in untreated mice, this approach could lead to new treatments for FTD-GRN.
Adam Boxer, MD, PhD and Howard Rosen, MD of the University of California, San Francisco, received an FTD Biomarkers Initiative award for their proposal, "Individualized clinical and MRI endpoints for clinical trials in frontotemporal lobar degeneration, a pilot study."
Their study will address an important problem in FTD clinical trials – how to gauge a drug's effectiveness in a disorder with symptoms that vary widely from person to person. Because of this variability, "one-size-fits-all" outcome measures are poorly suited to evaluating drug responses.
Boxer and Rosen will test a different approach that may be better suited to FTD: monitoring clinical symptoms and using MRI to track changes in key brain regions over short intervals (similar to the spacing of measurements in a clinical trial) to identify the measures that are changing the most in each participant, then using these parameters to construct outcome measures for that individual. These customized profiles will then be used to track disease progression and may ultimately facilitate the evaluation of new FTD treatments.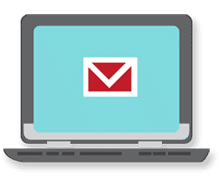 Sign up now and stay on top of the latest with our newsletter, event alerts, and more…