Mother-Daughter Pair Discuss Genetic FTD with BBC
A recent article in BBC News profiled a mother living with FTD and her daughter who is living with a genetic mutation linked to the disease.
The article, published April 25, tells the story of Jess Crawford and her mother, Janice Pick, who share more than just a mother-daughter connection: The pair have the mutation of the C9ORF72 gene, the most common genetic mutation linked to hereditary FTD and ALS.
Pick, 64, is living with primary progressive aphasia. Crawford noticed her mother showing changes in behavior and personality before she was ultimately diagnosed in February 2019.
"She became less empathetic towards people, so she would say and do things that [weren't] like her. She came across quite nasty, quite mean," Crawford said in the article.
Approximately 40 percent of people with FTD have familial FTD, meaning their family history includes at least one other relative diagnosed with a neurodegenerative disease.
Pick's late father had dementia and she herself refused to go to the doctors before her diagnosis, telling her daughter that she would rather not know if she had it too. Crawford, who lives in Beverley, England, expressed that she immediately wanted to know if she was at risk of developing FTD. Earlier this year, she took a test that determined that she was a carrier of the gene mutation that is linked to FTD.
"The more I think about it, it's not that big of a deal. We're all going to die, we just don't know how. I just feel like I have an advantage," Crawford shared. "It wasn't a case of me having a higher chance of developing it, it was more a matter of when."
Crawford and her husband have been planning to have a child, but the news of her impending future with FTD has made their decision to expand their family more difficult.
"I either try for a baby and run the risk of passing the gene on, and hopefully there'll be some treatment or cure in 50 years, I go down an IVF route, or I don't have a baby at all. I'm so volatile at the moment which means to me I'm not ready to make the decision. I just want to make sure whatever I do is the right decision, not just for me," Crawford said.
Crawford also shared her and her mother's story on the Let's Talk About Care podcast, including details about her participation in FTD clinical trial studies.
"I'm putting myself forward to be a guinea pig. You just feel hopeless when you find out there is no cure and no treatment so I am totally on the fight against this now," Crawford shared during episode.
Read the full BBC News article here.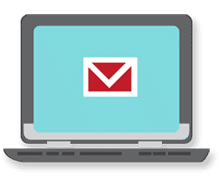 Sign up now and stay on top of the latest with our newsletter, event alerts, and more…