More than 600 Take in 2019 AFTD Conference
Held on May 3 in Los Angeles, AFTD's 2019 Annual Education Conference provided the latest developments in FTD science and offered practical information about the realities of living with the disease.
More than 330 people were in attendance, including 38 registrants who identified as having FTD. Notably, an additional 300 additional people followed along with the conference live online. For the first time, AFTD ensured that the conference would be professionally broadcast to members of our community throughout the country and the world.
"AFTD's Annual Education Conference is a rich resource for knowledge and connecting with others – and we understand that for many people facing FTD, traveling to the conference in a given year may not be an option," said AFTD Senior Director of Programs Sharon Denny. "Livestreaming provided an easy way to ensure that everyone who wants to 'attend' the conference can do so."
During the morning plenary session, a mix of persons diagnosed, care partners, medical professionals and others participated in panel discussions on the topics "Advances in Understanding FTD," "Perspectives on Research," and "Perspectives on Care and Support."
Later, AFTD CEO Susan L-J Dickinson shared highlights from the ambitious Strategic Plan that was approved by the AFTD Board in December, and will guide our work over the next three years.
Actor, producer and FTD care partner Martha Madison (above, with actor Lara Jill Miller) delivered the conference's keynote address. Madison, best known for her role as Belle Black on Days of Our Lives, shared candidly how she and her family have found help and shared hope since her mother Barbara was diagnosed with behavioral variant FTD in 2008, at age 56.
Following an informative and engaging round of afternoon breakout sessions focused on clinical issues, care strategies and networking, attendees reconvened to share Lifelines – anything large or small that helps sustain them on their FTD journey.
Video or audio recordings of every conference session are archived at AFTD's website.
It's not too early to begin planning to attend AFTD's 2020 Education Conference, to be held in Baltimore, Maryland, on Friday, April 17, 2020! Stay tuned to theaftd.org for more information.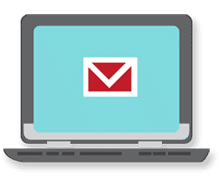 Sign up now and stay on top of the latest with our newsletter, event alerts, and more…