Karate Black Belt Shares His Experiences with Motor Neuron Disease 
A karate ace in the UK shared his experiences of wanting to help people and stay active after his motor neuron disease (MND) diagnosis.  
The first signs that Liam Blaney had that something was wrong when he began to lose feeling in his calves and feet. A six-dan black belt, Blaney assumed that the loss of feeling was a lack of physical conditioning because he hadn't been able to train due to COVID-19 lockdowns.  
"A physical clinician diagnosed me with reconditioning initially. I then had to watch two videos of American grandads moving their legs. I thought, 'this is easily fixed,'" Blaney said.  
After beginning to experience difficulty with movement, Blaney went to a doctor. In December 2021, he was diagnosed with MND.  
"I was armed mentally with it, with ideas from way back ranging from MS to a variety of muscle wastage disease," said Blaney. "But it turns out I've got the one I can't stop. Every day it gets worse, but it's not going to beat me mentally, it's just not. But everything I can't help but see as the last time" 
A fan of the Derby County Football Club, Blaney said that he couldn't help but feel like each match might be the last.  
"I remember sitting there with my nephew thinking, 'I'm staying here now until they vanish off the pitch because this may well be the last end of season I see,'" Blaney said. "Now of course it won't be, I'll still be kicking around but it's that sort of mentality, especially on momentous occasions." 
Blaney doesn't let it get to him, though, instead preferring to handle MND with a bit of humor.  
"People greet me and say, 'how are you doing Liam?' I reply, 'still dying.' I'm honest about it. If I'm having a really bad day and my legs hurt, I'll say [so]. It's just a case of getting on with it. My biggest take from it all is that you have to do what you want in life," Blaney said.  
Motor neuron diseases like amyotrophic lateral sclerosis (ALS) can have overlap with FTD disorders as they affect similar areas of the brain. For more information, read the Spring 2018 edition of Partners in FTD Care.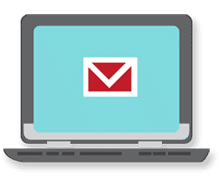 Sign up now and stay on top of the latest with our newsletter, event alerts, and more…