FOX Shares Tips for Holiday Travel for Family Members with Dementia
A woman whose mother has FTD recently shared tips for holiday travel with loved ones who have dementia with a Fox affiliate in Minnesota.
In the segment, Emily Nicoll recalls a past trip when she thought she lost her 63-year-old mother Diane, who is living with FTD, in an airport on the way to a family wedding. The family found Diane soon after, but the story underscores Emily's firsthand experience in traveling with loved ones touched by dementia.
She shares her top three tips for traveling for the holidays: give yourself extra time, slow down and plan for breaks, and take advantage of the times of day when your loved one is most attentive.
Emily also emphasizes the importance of not allowing dementia to become a barrier to spending time together during the holidays.
"As challenging as it can be, please don't give up on the chance that you have, even if for a hundred percent of the day you only have five percent of that magic – five percent, it's really worth it," she says in the report.
You can watch the video and read more on the FOX9 website.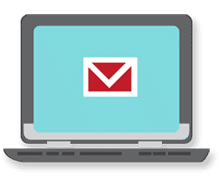 Sign up now and stay on top of the latest with our newsletter, event alerts, and more…