Bringing Vital Perspective to Federal Research Grant Reviews…
Members of our community had the chance to participate in a U.S. Department of Defense (DoD) program that presents funding opportunities for FTD research.
For over 25 years, the DoD's Congressionally Directed Medical Research Programs (CDMRP) has funded research into medical conditions that impact military members and their families, as well as the general public. Congress allocates the CDMRP funds each year in response to requests from persons diagnosed, their families, and disease advocates.
Several projects and programs fall under the CDMRP umbrella, including the Peer Reviewed Medical Research Program (PRMRP).
Research applications submitted to the PRMRP undergo two types of review: peer review by scientists and consumer review by advocates representing the collective view of our community. This partnership allows the scientific and consumer reviewers to work collaboratively to evaluate and recommend applications for funding.
FTD was one of more than 50 topic areas Congress identified for PRMRP funding in both 2018 and 2019. The money allocated by Congress for PRMRP research – $330 million in 2018 and $350 million in 2019 – is divided among the year's topic areas as determined by the review process.
AFTD worked directly with DoD program staff to identify priorities for FTD-related applications to the 2018 and 2019 PRMRP awards, known as "areas of encouragement." In addition, AFTD was invited to recommend experts in FTD research and members of the AFTD community to serve as scientific and consumer reviewers.
Three members of the AFTD community were selected to participate as PRMRP consumer advocates in 2018, including AFTD Board chair Gail Andersen.
Andersen, who lost her husband to FTD in 2012, described the experience as very positive and felt her input was valued throughout the process.
"I thought it was a really great opportunity for FTD research and AFTD," she said. "I'm passionate about research and finding a cure for this devastating disease, so I support any way that we can expand our reach and get more funding for FTD."
Andersen encourages researchers to participate in the program by submitting a proposal to the DoD.
"The first step to getting this funding is submitting research," she added.
Susan Eissler, a former AFTD Board member and long-time AFTD volunteer (pictured above), described her experience as an "opportunity to serve the cause." Eissler, who lost her husband to FTD, emphasized the importance of including care partners in the research review process.
"The consumer reviewer is there to put a human face on the panel and see if the research would be successful," she said. "As care partners we have something valuable to contribute because we know what would be useful.
"It seems like scientists are more and more aware of what's going on and there's such a wide variety of approaches to make that happen," Eissler continued. "It's encouraging to me as a caregiver to know that all these bright, talented people are working so hard on this."
This program presents an ongoing opportunity for AFTD community members to volunteer by providing insight into how research could affect quality of life for all those living with FTD. To learn more about participating, contact the AFTD HelpLine.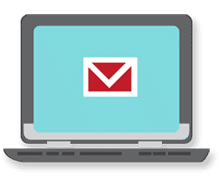 Sign up now and stay on top of the latest with our newsletter, event alerts, and more…