Behavioral Symptoms of FTD
Partners in FTD Care, Summer 2022
Download the full issue (pdf)
Download this article (pdf)
The FTD symptoms that family caregivers find most challenging are often the drivers to pursue facility-based care. To help facility staff provide person-centered FTD care, this article will focus on some of the most challenging behavioral symptoms. While the behaviors listed below are more common in those diagnosed with behavioral variant FTD (bvFTD), they can appear in those living with other FTD disorders. (Click here for a comprehensive list of common symptoms for each FTD disorder.)
Successfully integrating a person with FTD into a community care setting will depend on the caring, organized, and creative approach of a well-trained and skilled program. As with Alzheimer's disease and other neurodegenerative conditions, each person with FTD, regardless of the disorder type, is individual and unique. Not every behavioral symptom will occur for each person. Also, symptoms do not necessarily present in a particular order or at a specific stage of the disease. New symptoms can appear (or disappear) as the disease progresses. All professional staff, including non-care staff, must be aware of and understand these symptoms as part of the disease process. Staff benefit from learning supportive ways to respond to, accommodate, prevent, or minimize the disruption these behaviors can cause. It is also important to ensure staff do not blame or shame the person with FTD.
Many FTD symptoms can also occur with other dementias. But because of the often-younger age and greater physical health of those with FTD, and the fact that memory is generally preserved early in the disease, care providers may be more likely to believe that residents with FTD have the capacity to do or not do something. Staff may think these residents "know better," and that their disruptive behaviors are intentional. It is important to acknowledge that this incorrect thinking can happen, but also to reinforce that these behaviors are caused by the disease, and that that these behaviors are not willful actions by the resident.
This chart (pdf) focuses on the behavioral symptoms that can pose the most challenges in a community- or facility-based setting. It is intended to be used as a training resource for discussion about specific symptoms, a handout for staff to use as a guide, and a jumping-off point for discussions of behavioral symptoms as observed by staff to brainstorm viable solutions.
Download the behavioral symptoms chart.
See also: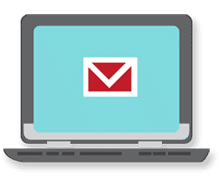 Sign up now and stay on top of the latest with our newsletter, event alerts, and more…