Finding the Way: Successfully Transitioning to Residential Care
Partners in FTD Care, Summer 2022
Download the full issue (pdf)
For families facing FTD, the decision to transition into a residential care facility is often a challenging one, fraught with emotional stress and logistical concerns. But steps can be taken by facility staff to ease that transition. Employing a person-centered, individualized care plan, combined with creative problem-solving and careful collaboration, can achieve a care transition that honors the person diagnosed and maximizes their quality of life. In the following case study, Sean – diagnosed with behavioral variant FTD, the most common of the FTD disorders – successfully transitions from home- to facility-based care with help from his wife and daughter, a home care worker, FTD support groups, and facility staff and administrators. While other FTD subtypes present differing challenges, Sean's story can provide guidance to healthcare professionals looking to ensure effective care transitions for incoming residents with FTD.
Sean and June's Story
Shortly after Sean was diagnosed with behavioral variant FTD at 49, his wife, June, realized she could not care for him by herself. Sean was at home all day after retiring early due to his FTD, and the couple's only child, Sarah, was away at college. While Sean was strong and physically active, he lacked self-awareness of his illness. His impaired decision-making and judgment, combined with his newly impulsive behavior, required near constant supervision. One particularly challenging behavior was his penchant for going on unaccompanied walks – while Sean would usually return to his house after an hour or so, occasionally he would trek all the way to his old office, some five miles away.
June decided to hire a caregiver to come by and spend time with Sean in the mornings when he took his daily walks. After a protracted search for a home care aide who was familiar with FTD, June hit the jackpot with the third agency she tried. The aide sent by that agency, Marcella, seemed well versed in FTD symptoms and care and provided support for Sean in a person-centered way. She understood the importance of engaging with Sean during his walks, talking to him about things he found interesting, which distracted him from walking to his old office. Curious as to what the third home care company had done differently, June learned that it used resources from AFTD to train their caregivers and prepare them for aspects of dementia care that are unique to FTD.
Over the next year, Marcella patiently learned his needs and what triggered his challenging behaviors. Importantly, she discovered that Sean could be redirected to the types of physical activities he had enjoyed before his diagnosis, such as walking Rover, the family dog, shooting hoops, and exercising. She further noted that Sean talked a lot about cars and spent time looking at automobile magazines. In the market for a new car herself, Marcella engaged Sean in conversation by asking for his thoughts on specific makes and models. Her efforts to engage him were successful, and she reintroduced some pre-diagnosis activities back into his routine, such as washing and waxing the family car and regularly cleaning the garage and basement. When they played basketball they talked about their favorite team, the Celtics.
Finding a Facility
With Sean engaged and supervised every morning, June could finally attend to her own neglected medical care. At a routine doctor's appointment, a lump was found in her left breast. Shocked, she told her doctor that she had been so stressed caring for Sean and taking over all the household management, she had forgotten about herself. Sarah came home to help but was soon overwhelmed. She arranged for a short-term stay in a nearby care facility for Sean so she could better attend to June's care needs.
Sean's stay in the facility lasted less than a day. An administrator called Sarah, saying that he had hit another resident and had proven to be unmanageable. The administrator told Sarah to pick up Sean and take him home. Later, Sarah learned that her father had not, in fact, hit anyone; rather, he had pushed a resident out of his way while walking around the facility.
Even though they felt they were failing Sean by considering placement, June and Sarah knew they needed to find a safe home for him, especially given June's upcoming cancer treatment. But they struggled to find a place that would meet his needs. They began looking at memory care communities, hoping they would be a better fit. June reached out to the AFTD HelpLine, where the HelpLine advisor offered resources, questions to ask facility administrators, and suggestions on what to look for. The advisor also referred her to a local support group run by an AFTD-affiliated volunteer to see if they could recommend a nearby facility. June was not aware the group existed, and she started attending. AFTD also recommended an affiliated support group for Sarah, one specifically tailored to young adults caring for a loved one with FTD. Both Sarah and June found it refreshing to find others who understood FTD and their caregiving journey. They also learned a lot: Attendees from both support groups told them about nearby facilities that had successfully provided care to their family members.
A Successful Care Transition
Based on this new information, Sarah and June decided on Eagleview, a local memory care community. Its administrator and director of nursing were eager to learn more about both Sean and FTD and contacted AFTD for resources to help train their staff prior to admission. Before Sean was admitted, June met with the facility's dementia specialist to create a care plan. They discussed his preferred schedule, compulsive behaviors, triggers for agitation (noisy, crowded places; being rushed or physically pulled or pushed), and other information necessary to provide the best care for Sean. They even talked about things Sean had enjoyed in the past that could be helpful in devising meaningful activities for him.
Sean moved into the facility on a Monday when management was on site to help with the transition. June hired Marcella to assist with his transition during the first two weeks. It took a month or so for the staff to learn Sean's routines and needs, but eventually, he became successfully established in his new home.
"Sean's Way"
One of the reasons June had selected Eagleview was its "walking circle," a path in an enclosed courtyard that residents were encouraged to follow. Sean enjoyed walking, and it became part of his daily routine: He would wake up and eat breakfast, then walk the circle until lunch. After lunch, he went back to the circle and walked until dinner.
One day after lunch, staff heard a resident screaming. They found Sean pushing the resident in her wheelchair around the circle. They were able to intervene but told the director of nursing that they were concerned about other residents' safety when Sean was in the walking circle.
During a care discussion after the incident, staff suggested several ways to try to solve the problem. Eventually they agreed to put tape on the floor to establish a path just for Sean – which they named "Sean's Way" – so that other residents could safely walk on the walking circle. Sarah and June recruited friends and family to accompany Sean on the new path to help him get accustomed to it. The staff continued to monitor his walking and reported that "Sean's Way" was a success.
Sean also got to spend time with Goldie, the community's yellow lab. Like Rover, Goldie was a very relaxed and sweet dog and quietly visited residents during the day. At the end of each day, when Sean liked to relax in the community room, Goldie would jump onto the loveseat with him and put her head in his lap. Although Sean didn't smile or show any emotion, he did allow Goldie to sit with him sometimes for hours at a time. Eventually, staff worked to engage Sean in a men's activity group where they talked about cars and basketball and watched car races and Celtics games.
Addressing a Troubling Symptom with Creativity
Over time, Sean's enthusiasm for walking developed into a compulsive behavior. He started the moment he woke up and didn't stop until he went to sleep; he no longer even stopped to eat. Sarah and the staff noticed his clothes were getting looser and he was losing weight, but no matter what the staff tried, they could not get him to pause for meals.
One day one of the caregivers decided to see what would happen if they handed Sean a peanut butter and jelly sandwich while he was walking. Surprisingly, Sean ate the whole sandwich. The aide informed one of the facility's nurses, who worked to adjust Sean's care plan to allow him to eat finger foods while walking. Sarah brought in a cup with a lid and straw so that Sean could drink smoothies and milkshakes while walking, to increase calories.
As part of a public-education series about the various types of dementias (which was open to family members of residents), Eagleview invited an AFTD volunteer to present a session called "Frontotemporal Degeneration: The Most Common Dementia Under 60." Many of the people in the audience had never heard of FTD. The session helped to dispel some of the confusion and misunderstanding about younger people, like Sean, who lived in the community. Staff agreed that the session led to greater understanding and acceptance among residents and family members toward Sean.
June, Sarah, and the community staff had to work together flexibly and creatively to adjust Sean's activities and care as his FTD progressed, but he was able to live comfortably at the facility until his death two years later. Sean passed away at the facility with Sarah, June, and staff at his side. After Sean's death, community staff hung a sign near the walking circle path in honor of "Sean's Way."
Discussion Questions
1. How did the memory care community staff and June work together to help Sean transition to living there?
Prior to Sean's admission, June and the care staff discussed:
Sean's interests: Cars; basketball; exercises like running, walking, shooting hoops.
Calming influences: Activities such as walking, calisthenics, dancing, and spending time with dogs or other quiet, relaxed pets.
Sean's behavioral triggers: Noisy, crowded events and being physically pushed or pulled both triggered anxiety and agitation.
During the initial phase of Sean's transition:
June hired a home care worker temporarily to work part-time with him at the memory care community to help him adjust to his unfamiliar environment.
The director of nursing and supervisors accessed educational resources on FTD.
Care staff spent the first few weeks paying special attention to Sean's needs and preferred activity schedule.
Staff looked for things that triggered anxiety or agitation in Sean, employing a number of strategies to de-escalate the situation as needed, including redirecting Sean to another location, asking him to help move things, or simply talking about cars, the Celtics, or another of his interests.
Staff encouraged him to use the facility's walking circle both in the morning and afternoon, enabling him to establish a daily routine that involved physical activity.
2. At first, the community walking circle was a success. But it became a problem when Sean pushed another resident's wheelchair with her in it, creating a safety risk and causing fear for the resident. How did the community creatively resolve this issue?
At the time of the incident, staff:
Intervened and redirected Sean to another activity.
Calmed the other resident and attempted to minimize any bad feelings.
Reported the incident to the facility's director of nursing.
After the incident, facility administrators engaged staff in a problem-solving and brainstorming activity, asking: How could they support Sean's need to walk while ensuring the safety of other residents?
Some ideas suggested by staff included:
Reserving the walking circle for Sean's use at certain times.
Requiring a staff member, volunteer, or an outside aide to accompany Sean on all his walks.
Both were rejected, however – the former for being too limiting to others and too difficult logistically, the latter for being impractical due to staffing limitations and the potential cost to Sean and June. Further brainstorming led to a potential solution. Using tape, staff created a separate path on the floor that Sean could follow without disturbing other residents. They then helped Sean adjust to this change by taking the following steps:
June and Sarah recruited friends and family to accompany him on his first walks on the new path, which staff called "Sean's Way."
After that, friends and volunteers walked alongside Sean two or three times a week.
Staff monitored Sean throughout and were pleased to report to administrators that "Sean's Way" was a success.
See also: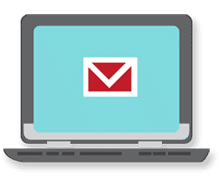 Sign up now and stay on top of the latest with our newsletter, event alerts, and more…