AFTD Volunteer Talks Climbing Denali for FTD Awareness
A man who climbed Denali in honor of his father, who had FTD and died in 2017, recently spoke to his hometown about his experience ascending North America's tallest mountain.
An Ohio native, Jeff Hunter returned home over the holidays to talk about how he was inspired to climb Denali – an Alaskan peak with a summit elevation of 20,310 feet above sea level – to pay tribute to his late father, Robert Hunter, Jr. The 2019 climb was an effort to raise awareness and fund FTD research, and Hunter donated the resulting $32,000 to support AFTD's mission.
The Alliance Review, a community-based newspaper in Ohio, covered Hunter's homecoming and the details he shared about the climb, including the record-low temperatures he endured during the three-week venture.
AFTD's 2019 Annual Report features Hunter on its cover and includes additional details about his experience. While a snowstorm forced him to abandon his climb at 17,000 feet, he remains proud of his efforts: "Making it to the summit would have been nice, but my dad always used to talk about 'building character,'" he says in the report.
You can listen to Hunter's full talk here.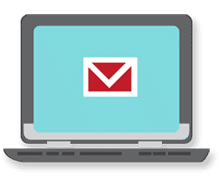 Sign up now and stay on top of the latest with our newsletter, event alerts, and more…