Activist Living with FTD Discusses Dementia Advocacy in Asia in "Being Patient" Interview
Emily Ong, who lives with FTD, discussed her efforts to combat the challenges of dementia advocacy in Asia in an April 20 Being Patient  "LiveTalk" interview.
Ong, who lives in Singapore, spoke about receiving an FTD diagnosis at age 51 after a series of misdiagnoses. She told Being Patient about the onset of her dementia symptoms and how her life has changed since being diagnosed.
"The first thing I noticed [was] the significant decline in my executive functioning, like planning. Whenever my family [goes] for a holiday trip, whether it's within our own country in Malaysia or overseas, I'm the one [doing] detailed planning… But now, I'm no longer able to do that," Ong shared during the interview. "I cannot handle group conversations. If there are more than two people and they come with more than two topics, I will be totally off. The problem is that unlike memory, [these changes are] not noticeable [to] people."
Since being diagnosed with FTD, Ong has worked to strengthen the dementia advocacy efforts in her country and throughout Asia. She currently serves on the Dementia Alliance International's Board of Directors and uses her story to raise more dementia awareness in Asia with a specific focus on amplifying the perspectives of Asian women living with dementia.
"Especially in Asia, [there's the culture of] 'seen but not heard' [for women]. If you are a woman and you are living [with dementia], it's a double blow of a stigma," said Ong. "When I was diagnosed with dementia, I set up a Facebook page, Living with Mild Cognitive Impairment & YOD (young onset-dementia). My aim is to get people to talk and normalize that conversation about dementia, and that you should not feel afraid. You should not feel ashamed that you have dementia. It should be [seen] just like any other medical condition."
Ong continued: "Whenever I do this kind of global interview, it's my very wish that someone in Asia who is living with dementia will actually step up and talk about it. That is a strong motivator for me. I want my friends who are living with dementia in other parts of Asia to have the bravery to step up, just like [our] counterparts in European [countries]. That's the only way we can reduce the stigma and discrimination: to have people who [are] living with dementia to share, to openly talk about it."
Watch the full Being Patient "LiveTalk" interview featuring Emily Ong here.
Photo Credit: Being Patient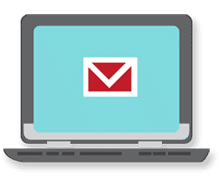 Sign up now and stay on top of the latest with our newsletter, event alerts, and more…