Wisconsin Couple Impacted by FTD Share Their Love Story in Local Newspaper
Wisconsin couple Joe and Barb Spiegelhoff were featured in a Lake Geneva Regional News article, sharing how they maintain their love following Joe's diagnosis of primary progressive aphasia (PPA) in 2016 at age 64.
"We made a decision at that point that our new motto became 'enjoy each day' because as shocking as that diagnosis was and as terrible as this disease is, I'd have to say that there are some positives. We've learned to be grateful," said Barb in the Feb. 14 article.
The Spiegelhoffs have been together for 50 years. Despite the challenges related to his PPA diagnosis, Joe found a way to celebrate the couple's love on Valentine's Day.
"He'd written me a love letter. Imperfect as it was, he expressed his love and appreciation to me," Barb shared. "It was really sweet. It meant a lot to me."
Read the full Lake Geneva Regional News article here.
Photo credit: Anna Urban Photography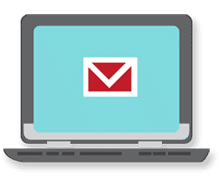 Sign up now and stay on top of the latest with our newsletter, event alerts, and more…