Think It's Alzheimer's? Think Again: Wes Durham
Not all dementia is Alzheimer's. For people under 60, the most common form is actually FTD. If you or someone you know experience unexplained changes in behavior, language or movement, it could be FTD.
About Wes Durham: Wes is the radio play-by-play voice of the Atlanta Falcons; he also calls Atlantic Coast Conference football games for the television network Fox Sports Net. His father, Woody Durham, is the legendary "Voice of the Tar Heels," calling University of North Carolina football and basketball games on the radio for four decades. Woody retired in 2011 and in 2016 announced that he had been diagnosed with primary progressive aphasia. Today, Wes works to educate the public about this form of FTD.
Find out more about this disease and AFTD's work to address it here: www.theAFTD.org/learnmore #ThinkFTD
This video was created with assistance from Discovery Communications (https://corporate.discovery.com) and Image Factory DC (http://www.imagefactorydc.com).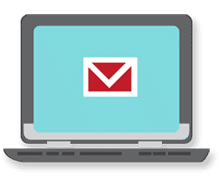 Sign up now and stay on top of the latest with our newsletter, event alerts, and more…