Think It's Alzheimer's? Think Again: Martha Madison
Not all dementia is Alzheimer's. For people under 60, the most common form is actually FTD. If you or someone you know experience unexplained changes in behavior, language or movement, it could be FTD.
About Martha Madison: Martha is an actress who has appeared in numerous television shows throughout her career. She is best known for her portrayal of the character Belle Black in "Days of Our Lives." Her mother, Barbara, was diagnosed with the behavioral variant of FTD in 2008, at age 56. Barbara has also been living with multiple sclerosis for nearly 25 years, and was a long-term ambassador for the National Multiple Sclerosis Foundation.
Find out more about this disease and AFTD's work to address it here: www.theAFTD.org/learnmore #ThinkFTD
This video was created with assistance from Discovery Communications (https://corporate.discovery.com) and Image Factory DC (http://www.imagefactorydc.com).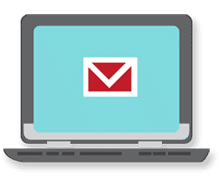 Sign up now and stay on top of the latest with our newsletter, event alerts, and more…